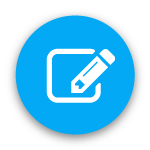 SLEEK EMAIL MARKETING
Create and send polished and attractive email campaigns in the blink of an eye. Easily manage your email lists and flow email sign-ups directly from your website into lists. Track how many customers are opening your email, and how many are clicking through your links.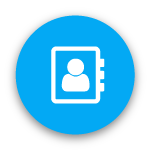 SEAMLESS MASS TEXTS
Handle all your digital marketing in one place. Electroletter now offers SMS messaging (mass texts.) Manage multiple group lists, perfect for sharing notifications for specific events. Opt-out and opt-in requests are handled automatically.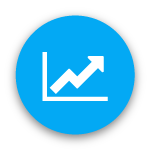 EASIER THAN EVER
We've cleared out all the clutter. No technical settings, no coding, no nonsense. The easy and intuitive drag-and-drop email editor gives you control of your designs. Choose from professional grade templates, or have us custom design one. We've done all the technical nitty-gritty, so you never have to.
1. PICK A TEMPLATE
Choose from a collection of professional quality templates, or enlist us to create an entirely custom template that is perfect for your brand.
2. CREATE YOUR LISTS
Import a file (excel/csv) or flow form submissions directly into your mailing list. Create multiple lists for different types of campaigns.
3. SET UP YOUR CAMPAIGN
Use your template as a start, then easily change images and text, or drag and drop new elements, right where you need them.
4. SCHEDULE OR LAUNCH
You can schedule your launch for an exact date and time. Sit back and watch as our program tracks the results of your campaign.
Pricing
We make email marketing easy and affordable.
Support from our team is included and unlimited. Just pick up the phone and give us a call. We're happy to help.
Contact Us
Don't hesitate to ask us any questions.
Client Testimonials
Don't take our word for it – here's what our clients say:
Our team loves using Electroletter. With our custom branded template we can easily run email campaigns.
Cathryn D.
The Modell Lyric
This system is easy to use and if I ever have any questions, Electroletter is just a phone call away.
Kati T.
Carroll Technology Council
I am able to get assistance, right away from the team at Electroletter. They are always fast and helpful.
Brian S.
Carroll County Economic Development
Why Email Marketing & Text Notifications?
If you need to reach more customers and deliver a more tailored brand experience, you need to be using a mass email service.
REACH MORE CLIENTS WITH BULK EMAIL
Bulk email services are a cost-effective way to reach your audience. Reach 1000 customers for just $10.
GET STARTED
STRENGTHEN YOUR BRAND
Use email campaigns to create a digital presence to round-out your marketing efforts and spread your brand's message.
GET STARTED
TARGETED MARKETING
Your clients have different interests. Create and manage multiple lists to deliver content that connects with your different demographics.
GET STARTED